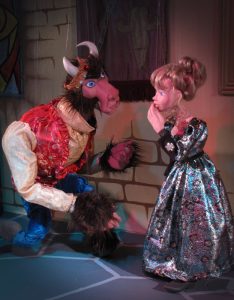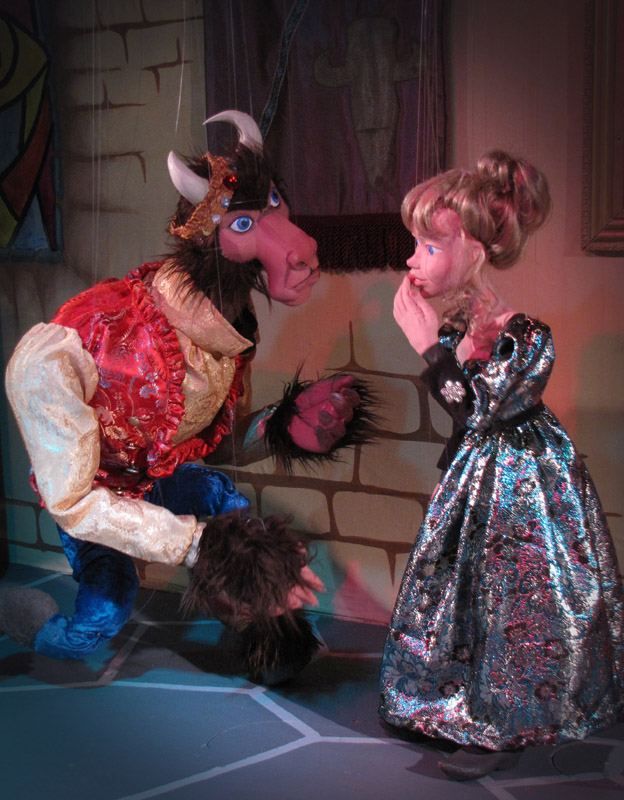 May 5 – August 4, 2018
A vain Prince learns a valuable lesson when he is turned into a hulking Beast for his selfish behavior. It will take a young woman named Beauty to teach him the error of his ways. CMT's adaptation has  both drama and comedy, and features detailed marionettes and rod puppets.
Field trip groups, ask about our puppet making activity. It's a great way to add a fun and educational experience to your visit.
Marionette Mondays are more than just a show! Join us on the 3rd Monday of each month at 10 am to see the current production and stay for a backstage tour, Q and A, and hands on with our unique marionettes!
Birthdays are unique at CMT! We have 4 themed areas and reserved seating for the show! Contact Alex at 803.252.7366 or alex@cmtpuppet.org for booking info.