Thousands of students have had their very first live theatre experience at the Columbia Marionette Theatre. Field trips to our theatre are exciting, fulfilling and educational. Welcome to the enchanting world of puppetry! Please remember all Field Trip Groups must be booked in advance. Email fieldtrips@cmtpuppet.org or call 803-252-7366.
Your Field Trip includes:
Special showing of the current main stage production
Question and Answer session with our puppeteers
A look behind the scenes, in which we reveal our bridges and methods for special effects
Hands on experience with marionettes
Field trips typically last between 60 – 90 minutes
Field Trip Cost
Groups of up to 49: $7 per person

Groups of 50+: $6 per person

Groups of 100+: $5 per person

Shadow Puppet Making Activity, an optional add-on  (Must be booked at time of original booking.)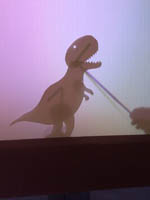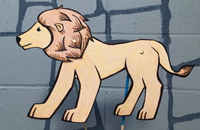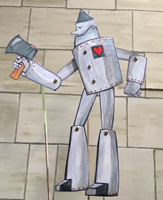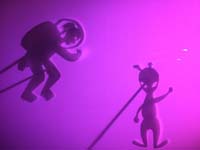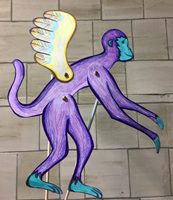 Complete your experience in the world of puppetry by creating your own puppet! Using simple materials (no glue!), and templates we provide, each participant can create a customizable shadow puppet themed to the current production. The puppets are sturdy, easy to operate, and very expressive. We will have a screen set up so each child can practice with their puppet. We also give tips on how to create a shadow screen at home with easy to find materials. Participants will color their puppets, so they look great even without a screen!
Participants will gain a greater understanding of the principals of shadow puppetry, such as silhouette, opacity, and transparency. They will also work with moving joints, balance points, and control rods. And, of course, they will learn to bring their creation to life!
            Grades: 1st grade and up
            Cost: $5 per participant, minimum 10 participants, maximum 100
            Time added to visit: approximately 1hr 45 min  (including lunch)
            Schedule: 9:45 – 10:00 arrival and seating
10:00 – 10:45 performance of current production
10:45 – 11:15 A look behind the scenes, Q and A, hands on
11:15 – 11:45 Lunch (must be supplied by guest) and clean up
11:45 – 1:00 Puppet making activity and practice
Puppet Store           
Our Puppet Store is open for field trips. We have a variety of puppets and unique toys available, in price points of $1, $5, $12, $20 and $25.
Concessions
Snack Combo: Upon request, we can offer a single serving bag of freshly popped popcorn and a small water or juice  for $3 per person. You can choose to order just popcorn or just a drink at $1.50 per person. Since we pop fresh on the morning of, the quantity must be specified when booking. Please contact us with changes in quantity by 48 hours before the scheduled visit. You will be responsible for all popcorn that you order.
Reservations
To book a trip, email fieldtrips@cmtpuppet.org or call 803.252.7366 to make a reservation in advance. Reservations are made on a first come, first served basis.
Reservations are not confirmed until the signed contract is received by the theatre
A minimum of 10 children is required. Home school families, scout troops and others frequently meet the minimum by coordinating with another group. Groups of less than 10 are encouraged to attend Marionette Mondays (the third Monday of each month). We can accommodate up to 250 children at one time.
Please email fieldtrips@cmtpuppet.org or call 803.252.7366 as soon as possible if there are any changes to your schedule or group size.
Arrival Time
Plan to arrive at least 15 minutes before the program begins. Groups are often booked together and it is unfair for groups that show up on time to have to wait for latecomers. If unforeseen problems arise, please call us and let us know!
When you arrive, please have an exact count of the number of children and adults in your group. As the children are being seated, the group's leader should pay of the field trip. We accept cash, checks, credit cards and purchase orders.
Chaperones
Chaperones are asked to remain with their children at all times.
It is the responsibility of the chaperones to make sure that children in his/her group behave appropriately in the theatre and are respectful to theatre staff and other behavior.
A visit to the theatre is a great opportunity to practice Character Education skills. Being respectful and demonstrating good manners are essential for students to have a positive theatre-going experience.
Laughter, surprise, sadness or other emotions are part of seeing a live performance. It is important for children to understand, however, that talking or horseplay will take away from everyone's enjoyment of the show.
It is best to have a non-verbal signal that you can use with your class that you have all agreed means "quiet" rather than "shh-ing" students.
Legal Notice
The agreement of CMT to perform is subject to proven detention by sickness, accidents, riots, strikes, epidemics, acts of god or any other legitimate condition beyond control. Purchaser assumes liability for damages to CMT's equipment, building or grounds when the damage is a result of customer/guest action, whether willful or accidental. Purchaser shall indemnify and hold CMT safe and harmless from any loss, damage, personal injury or expense incurred or suffered by or threatened against as a result of any claim for personal injury or property damage by or on behalf of any third party, person, firm or corporation as a result of or in connection with the engagement, which claim does not directly result from CMT's active negligence.
Save
Save